Our investment professionals act as your Chief Investment Officer, providing you with an institutionalized investment experience, establishing your asset allocation strategy, and managing your portfolio with the goal of protecting and growing your wealth.
Building on this framework, our experienced advisors help you make informed decisions by utilizing our interactive planning technology to develop customized wealth forecasts and comprehensive financial plans.
Investment Management
Tailored portfolio construction
Portfolio management
Consolidated reporting
Comprehensive investment opportunities
Strategic Financial Planning
Dynamic wealth forecasts through Geller Planning Solutionss
Wealth transfer strategies
Pre-transaction planning
Trust and estate administration
Philanthropic planning
Succession planning
Nextgen education and financial training
Investment Advisory Services1
Our Investment Management Team brings their collective institutional knowledge and experience investing over multiple market cycles, combined with access to well-established investment managers and an understanding of traditional and alternative assets classes, to Geller's personalized family office setting. This knowledge and experience informs everything that we do—from investment policy setting and portfolio construction, through investment manager due diligence and reporting and benchmarking.
We believe that our robust infrastructure and experience—delivered through a sophisticated, planning-based approach customized to a client's goals and needs—provides a beneficial investment experience for individuals and families of exceptional wealth.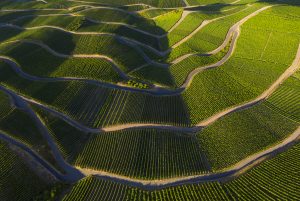 Boutique Service Experience
Direct interaction with our Investment Team
Portfolios designed and constructed to your specifications
Access to alternative investment opportunities
Investment Team of experienced portfolio managers
Collaboration with your additional advisors
Institutional Infrastructure & Capabilities
Highly experienced team, from all parts of the investment universe
Broad range of investments and research
Range of professional competencies, including tax, research, and analysis
Institutional consolidated reporting
Technology-enabled platform
Alternative Investment Platform
We believe in maintaining a diversified portfolio inclusive of traditional and alternative investment opportunities. Our investment vehicles seek to solve the challenges we believe exist in this space and provide access to opportunities—including invitation only or limited access opportunities.
Hedge funds
Private equity
Real estate
Venture capital
Plan with Confidence
Develop a comprehensive wealth strategy that aligns with your financial objectives, including investment, tax, philanthropic, and wealth transfer strategies.
Our Chief Investment Officer
Our Chief Investment Officer Rob Wedeking brings extensive experience investing in a wide variety of traditional, hedge fund, and private equity investment vehicles. He has deep expertise in the areas of asset allocation, portfolio structuring, manager due diligence, and risk management.1